Tim's Coyote Resources on the World Wide Web. Links to information, images, sounds and stories
Home of the
Sounds :(now in WAV format)
Long Howl
Group Howl
Bark
Greeting
Challenge
Coyote (Brush Wolf, Prarie Wolf). Sources on the Web. Links to Information, Sounds, and Pictures
Here is a red fox!!!
Here are a couple of pictures I snapped of a fox sitting up on a big pile of straw early in the morning. Captured this picture on Butler-Warren County Line Road, near Mason Ohio, on my way to work.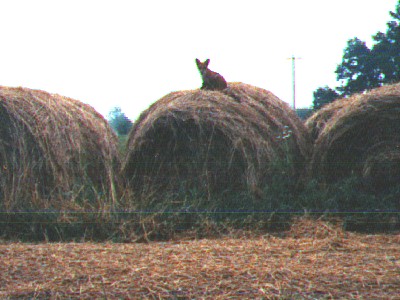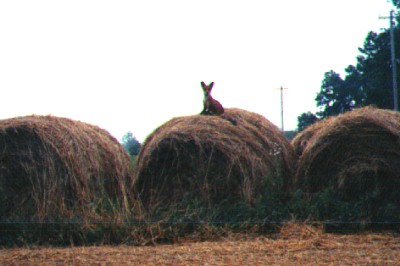 His ears popped up when I wished him a good morining from the car.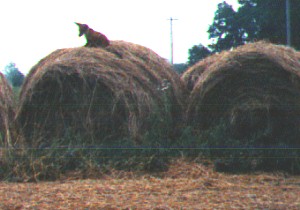 Comments, Questions and Information are always welcome. Email Tim
LINKS
FAQ
Sounds
A fox???